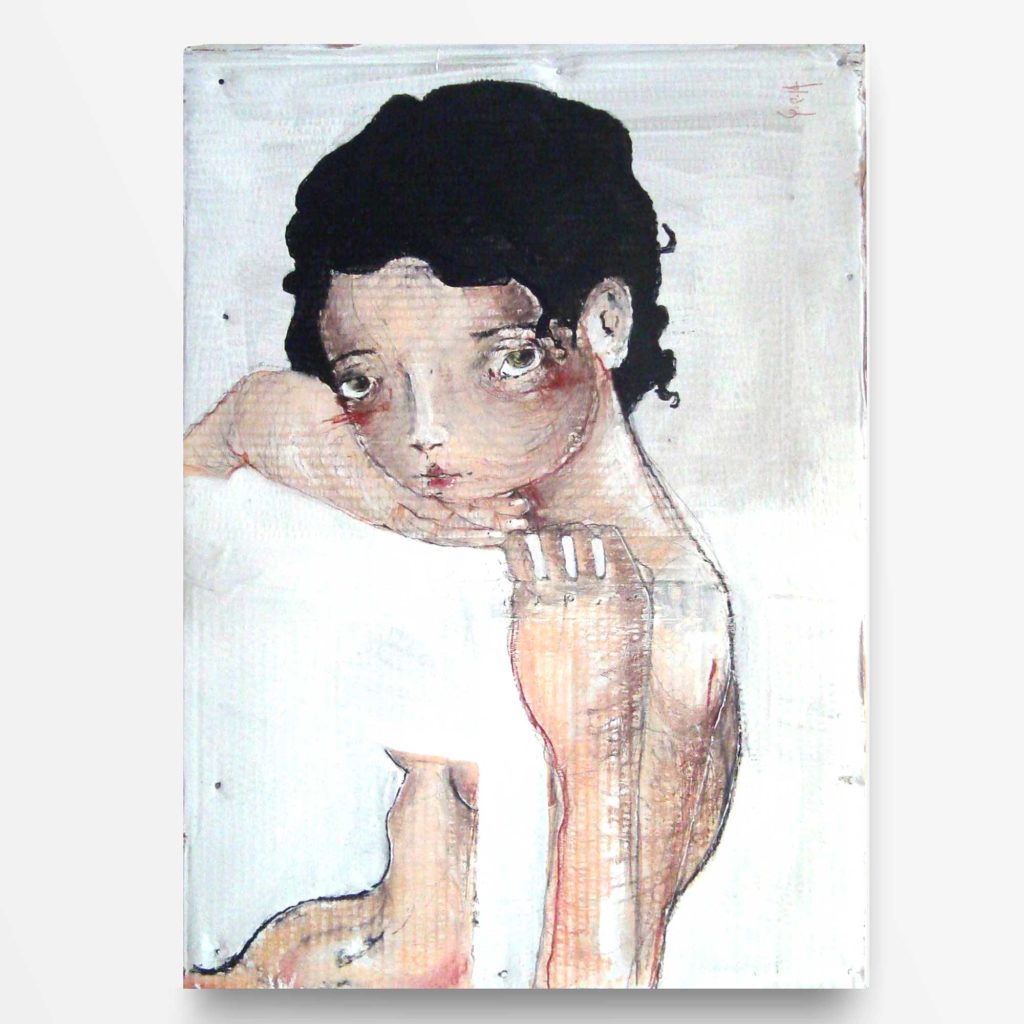 🇮🇹 – "Timidezza" è un quadro ad acrilico raffigurante una ragazza con i capelli ondulati alla Betty Boop, è nuda e si copre con la spalliera di una sedia.
🇺🇸 – "Shyness" is an acrylic painting depicting a girl with wavy Betty Boop hair, she is naked and covers herself with the back of a chair.
---
material: Quadro ad acrilico e pastelli e matita su Cartone / Mixed Technique on Cardboard
size unframed: 70×50 cm
year: 2014
author: Diego Gabriele
Ti piace? Richiedi informazioni!