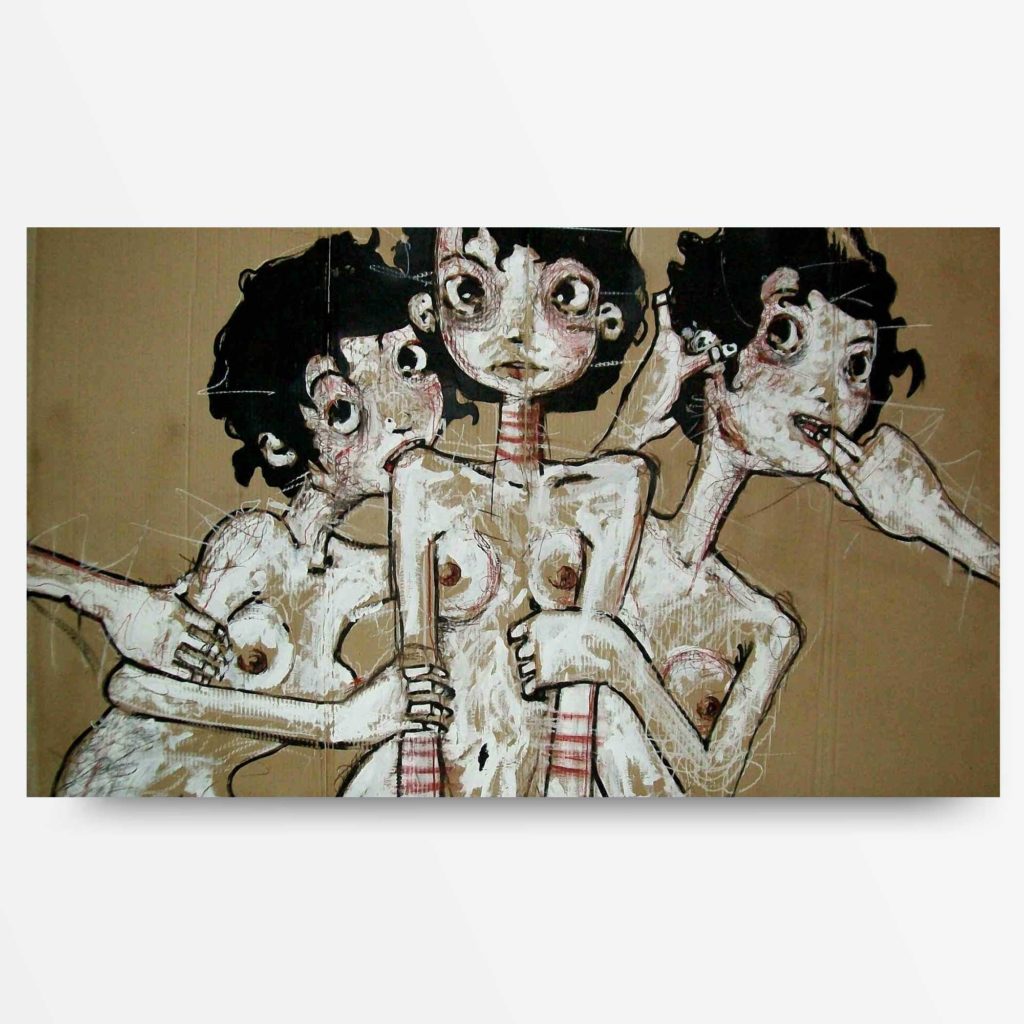 🇮🇹 – "Incredulità – Tre" è un quadro di Arte Sacra ad acrilico. Il soggetto è liberamente ispirato all'Incredulità di San Tommaso, in cui il santo tocca la ferita di Cristo. In questo quadro le protagoniste si toccano, si mordono, per avere un contatto fra di loro.
🇺🇸 – "Incredulità – Tre" is an acrylic painting of Sacred Art. The subject is freely inspired by the Incredulity of St. Thomas, in which the saint touches the wound of Christ. In this painting, the protagonists touch, bite each other, to have contact with each other.
---
material: Quadro arte sacra ad acrilico e pastelli e matita su Cartone / Mixed Technique on Cardboard
size unframed: 180×110 cm
year: 2010
author: Diego Gabriele
Ti piace? Richiedi informazioni!